Since B and I are the only ones in our house, this Cuisinart Smart Stick seems to do the job. Its not nearly as loud as the last immersion blender I had that lasted a whole 2 years (designed by a chef and the thing still didn't have quality)! I don't own a blender because this is all I need. I make salsa, shred chicken for
quesadillas
and tacos, and chop veggies in the chopper bowl and I make smoothies, blend dressings, and smooth out creamy soups with the stick attachment. Don't worry about ice either...this thing will not leave a bunch of ice in the bottom. I did a lot of homework before buying this appliance and I hope you all will like it too!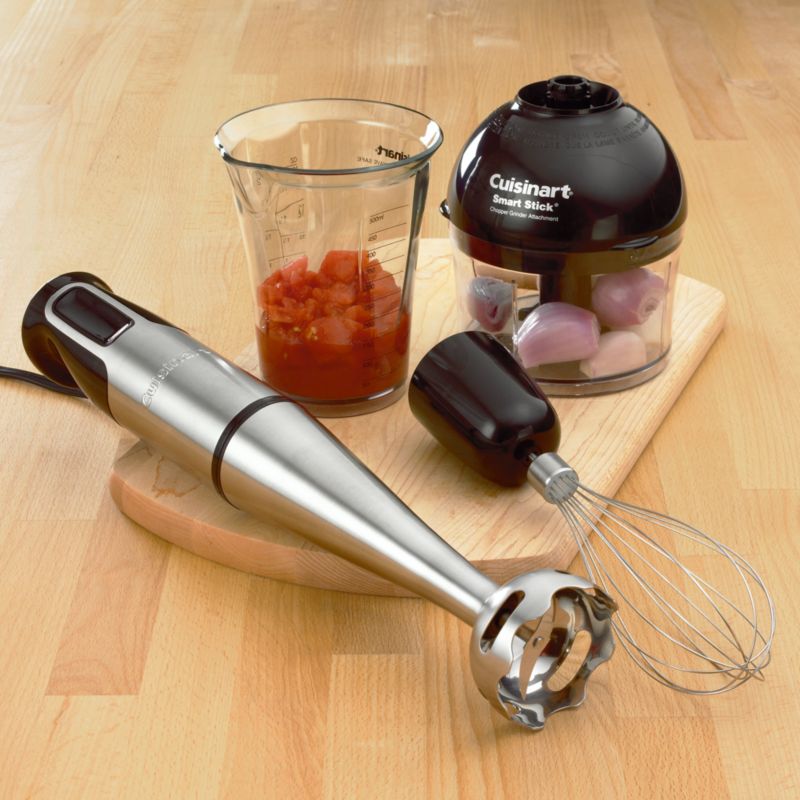 This would be an ideal gift for
: Newlyweds, any family member who likes to make things at home vs. crappy canned stuff. Attachments are easy to use but it's not
dishwasher
safe (I stick the 'beaker' in the dishwasher only.)
Cost:
$49.99
(Retail, but I'd suggest looking around online for deals or coupons).